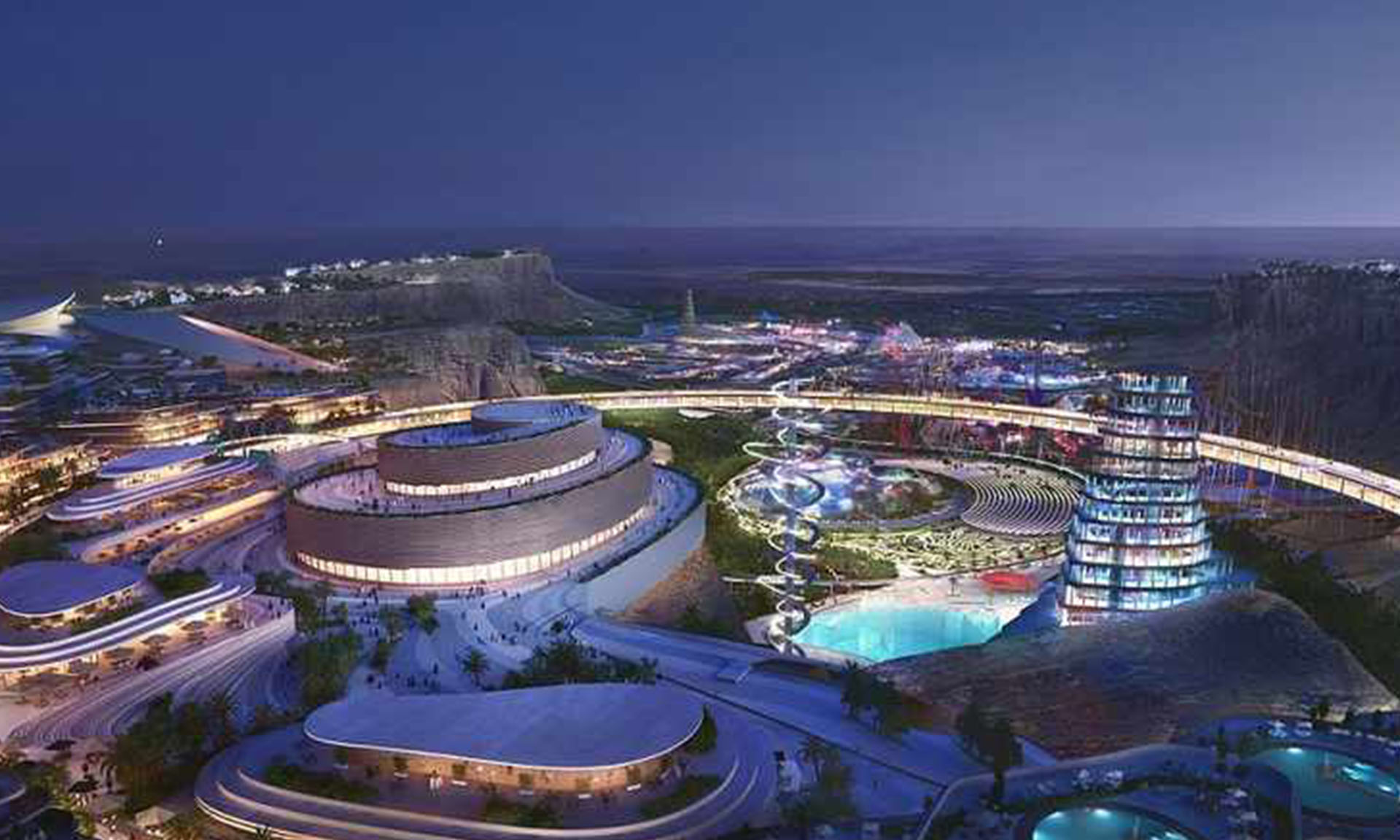 Qiddiya awards more than $533mln contracts to Saudi-owned companies
Qiddiya awards more than $533mln contracts to Saudi-owned companies
Saudi Arabia's Qiddiya Investment Company (QIC), the developer of the Qiddiya giga project in Riyadh, said on Thursday that with a recent infrastructure contract award, the total value of construction contracts awarded by QIC to Saudi-owned companies has crossed 2 billion Saudi riyals ($533 million).
QIC, which is wholly owned by Public Investment Fund (PIF), said the most recent contract award, a three-year 1.1-billion-riyal ($292 million) agreement to construct major roads and bridges on the upper plateau of the site, was won by Haif & Freyssinet - a joint venture contract between the two local firms - allowing QIC to cross the 2 billion milestone.
Kareem Shamma, Chief Development Officer said the contracts won by Saudi firms support QIC's goal of contributing to the growth of the domestic economy in accordance with Saudi Vision 2030.
He said: "It is also indicative of our continued commitment to creating the Kingdom's capital of Entertainment, Sports and the Arts. Businesses across the globe have been affected adversely due to the global pandemic but we have been steadfast in our vision, and fortunate to have the continued and unwavering support from our leadership to stay on track, deliver on time and keep moving forward."
QIC said it would continue with heavy construction into 2022, making the project ready for the testing and commissioning phase, ahead of its opening in 2023.
Highlighting construction progress, the press statement said 500 units of heavy equipment and 800 workers are currently on-site with the number of construction workers expected to reach 1,000 by end of 2020.
Utilities diversions have been carried out to allow further construction including the relocation of 92 high voltage transmission towers, 40 kilometres (km) of high voltage transmission lines, 720 medium voltage transmission towers, 70km of medium voltage transmission lines, 36km of fibre optic cables, and 8km of water utility pipes, according to the statement.
Total road asphalting of over 275,000 cubic metres (m3), and concrete pouring of 80,000 m3 have been completed. In terms of preliminary earthworks and mass grading, total excavation reached 10.4 million m3, total embankment and filling reached 8.6 million m3, and total clearing and grubbing reached 8.9 million m3.