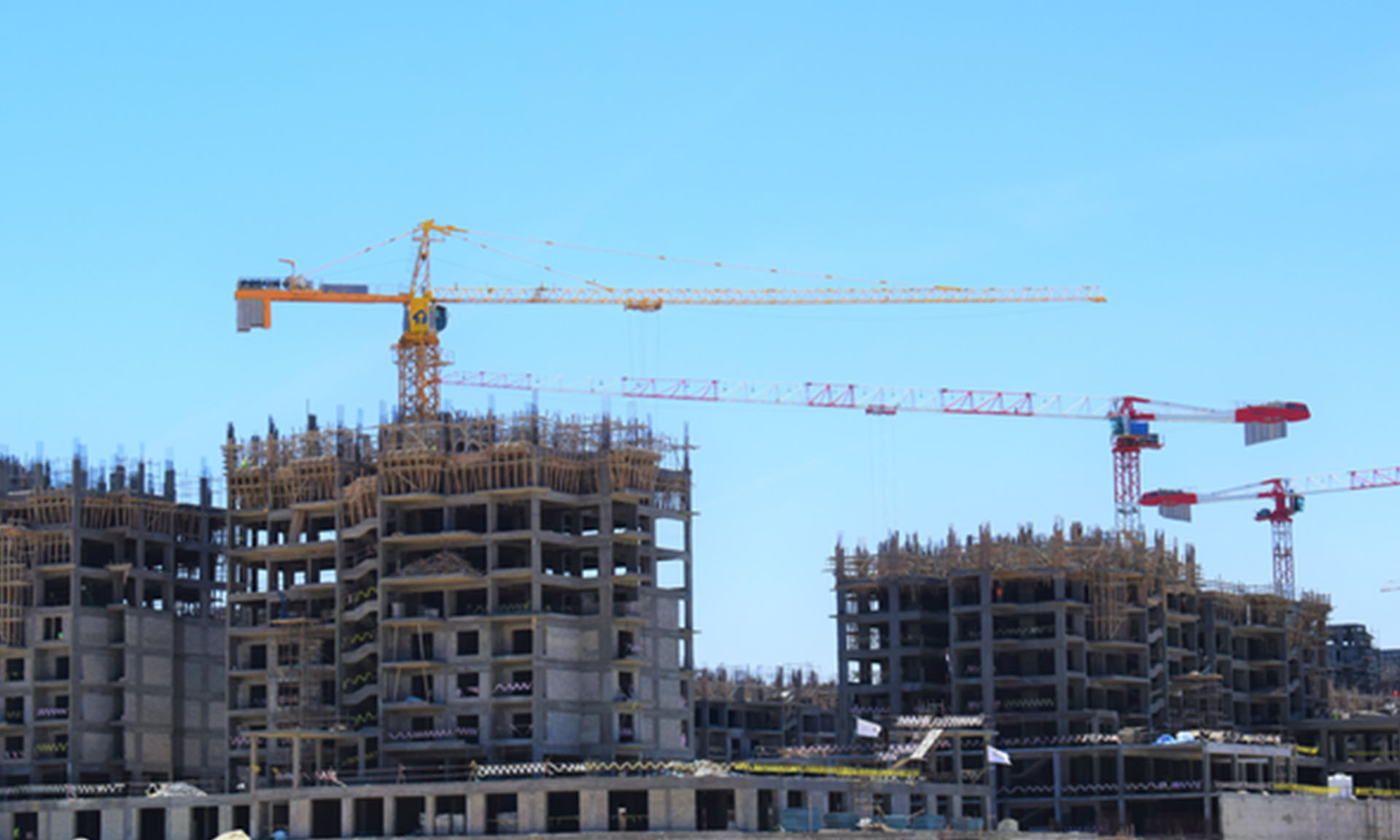 IDP Supplies 35 Potain Cranes for Egypt Project
IDP Supplies 35 Potain Cranes for Egypt Project
More than 35 Potain tower cranes are working on the construction of the New El Alamein City, an urban development being built on Egypt's northern coast. The cranes were sold by International Development Programmes (IDP), Potain's dealer for Egypt. The high-profile project will offer year-round living and accommodate a population of over 3 million across an area of 21,000 hectares. The new city will house hotels, universities, sports clubs, entertainment outlets, residential units, business centers and even a scientific research center.
The fleet of Potain cranes onsite includes MCT 85, MCT 205, MC 235 C and MC 310 K12 models. All are built at the Potain factory in Zhangjiagang, China, and selected for their reliability and performance. Two of the preferred choices for the site are the MCT 85 and MCT 205, both topless models. The MCT 85 is the successor to the MCi 85 A. It offers a maximum jib length of 52 meters and a tip load of 1.1 tons. Its maximum capacity is 5 tons. The MCT 205 is a topless crane with a maximum capacity of 10 tons. It can lift 1.75 tons at its maximum jib end of 65 meters.
The cranes began arriving on site in 2018 and are configured at working heights of between 40 meters and 180 meters, with jib lengths ranging from 50 to 70 meters. The cranes work around the clock rotating between three shifts daily, lifting loads from 5 to 12 tons and are expected to be on site for at least five years.
Noreen Soliman, marketing and communications manager at IDP, said: "Using Potain cranes gives the contractors the confidence they need to complete a project of this scale. To date, the feedback on their performance has all been positive. Potain is a trusted brand in Egypt, with the range, reputation and performance to keep a high-profile project like this on track. We also pride ourselves on the parts and service support that we provide to our customers and that means there's one less thing to worry about on the jobsite."
Contractors on site include Redcon and Red Sea Construction, SIAC Construction, The Arab Contractors, CRC Dorra, Orascom Construction and a joint venture between Hassan Allam Construction and Consolidated Contractors Company. The New El Alamein City is the first in a new generation of millennium cities in Egypt.
IDP has been a supplier of Potain cranes to projects in Egypt for the past 44 years. Established in 1974, it is one of Egypt's leading companies in the supply and service of heavy construction and industrial equipment.