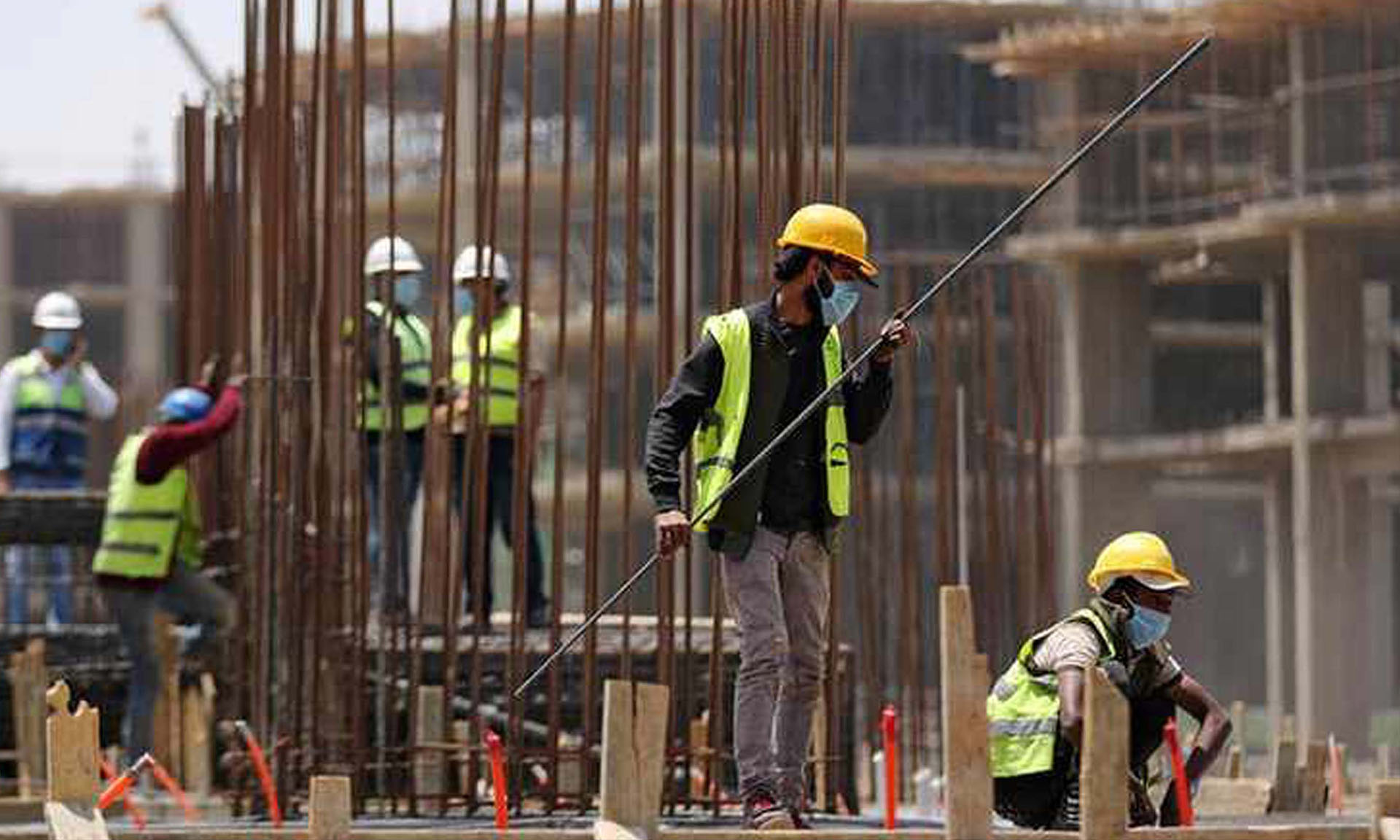 Egypt's Redcon Construction targets $382mln earnings in 2021
Egypt's Redcon Construction targets $382mln earnings in 2021
Egyptian construction company Redcon Construction has set an earnings target of more than 6 billion Egyptian pounds ($382 million) for 2021 compared to 5 billion pounds ($318 million) in 2020, a top official said.
Chief Operating Officer Hossam Nassar told Zawya Projects that public sector and residential projects would be the most busy sectors for contractors over the next 12 months.
He said the Covid-19 pandemic had affected the project completion schedules with Egyptian construction companies impacted by the disruption to global supply chains and rising prices of building materials.
"If raw materials prices have increased to higher levels than agreed to in the contract, the contractor should be compensated for the price difference," he said.
Building Egypt
Redcon is currently implementing contracts worth more than 16 billion pounds ($1 billion) across the country, according to Nassar. 
In New Alamein City, the company is executing two major contracts - a 6-billion-pound contract encompassing construction, finishing works and infrastructure for 46 buildings in the Latin Quarter, to be completed by end-2022, and a 5-billion-pound contract for a 45-storey tower, scheduled for delivery by end-2021.
In the New Administrative Capital (NAC), Nasser said the company will complete a 600-million-pound ($38 million) contract for the development of 90 acres in the Green River area in October 2021. The scope includes infrastructure, landscaping, cafés, restaurants, entertainment areas.
He said the company was also awarded two mall contracts worth 250 million pounds ($16 million) each in the NAC by the Better Home Group comprising a 3-storey mall in Midtown project, scheduled for completion this year, and a 3-storey standalone mall Solo scheduled for completion by the fourth quarter of 2022.
Additionally, Redcon is also implementing rail contracts in the NAC. In May, Redcon's joint venture with Concrete Plus started the construction of a high-speed rail station, while the company expects to start work on a Light Railway Transit (LRT) station by the third quarter of 2021.
In Cairo governorate, Nasser said the company will complete a 700-million-pound ($45 million) contract for a 20-storey tower in Maspero district, Downtown Cairo by end of 2021. He said the company is close to completing the 250-million-pound ($16 million) development work contract for Ain Al-Sira Lake and has started construction of a mall within the mixed-use Sour Magra el Oyoun project.
Beyond Cairo
In Giza governorate, Ora Developers awarded Redcon a 1-billion-pound ($64 million) contract to build eight residential buildings for Zed project in Sheikh Zayed City with completion due by October 2022. The company also bagged a contract from Palm Hills Development to build 77 residential buildings in their Badya project in the 6th of October City, with completion scheduled for 2023.
In the next 12 months, Nasser said the company will complete two buildings for the National Mansoura University in the Nile Delta with a contract value of 300 million pounds ($19 million), and Samsung Factory expansion in Beni Suef governorate with a contract value of 120 million pounds ($7.6 million).
In Alexandria governorate, Redcon is constructing 19 buildings in the Sawari project with a combined contract value of 1.8 billion pounds ($115 million).
Nassar added that three months ago, Redcon started construction of 12 residential buildings housing 438 units for Emaar Misr's Marassi project in the North Coast with the completion scheduled for June 2023. In Marassi, the company is also building 218 villas in the Greek Village, which is scheduled to be completed in February 2022.