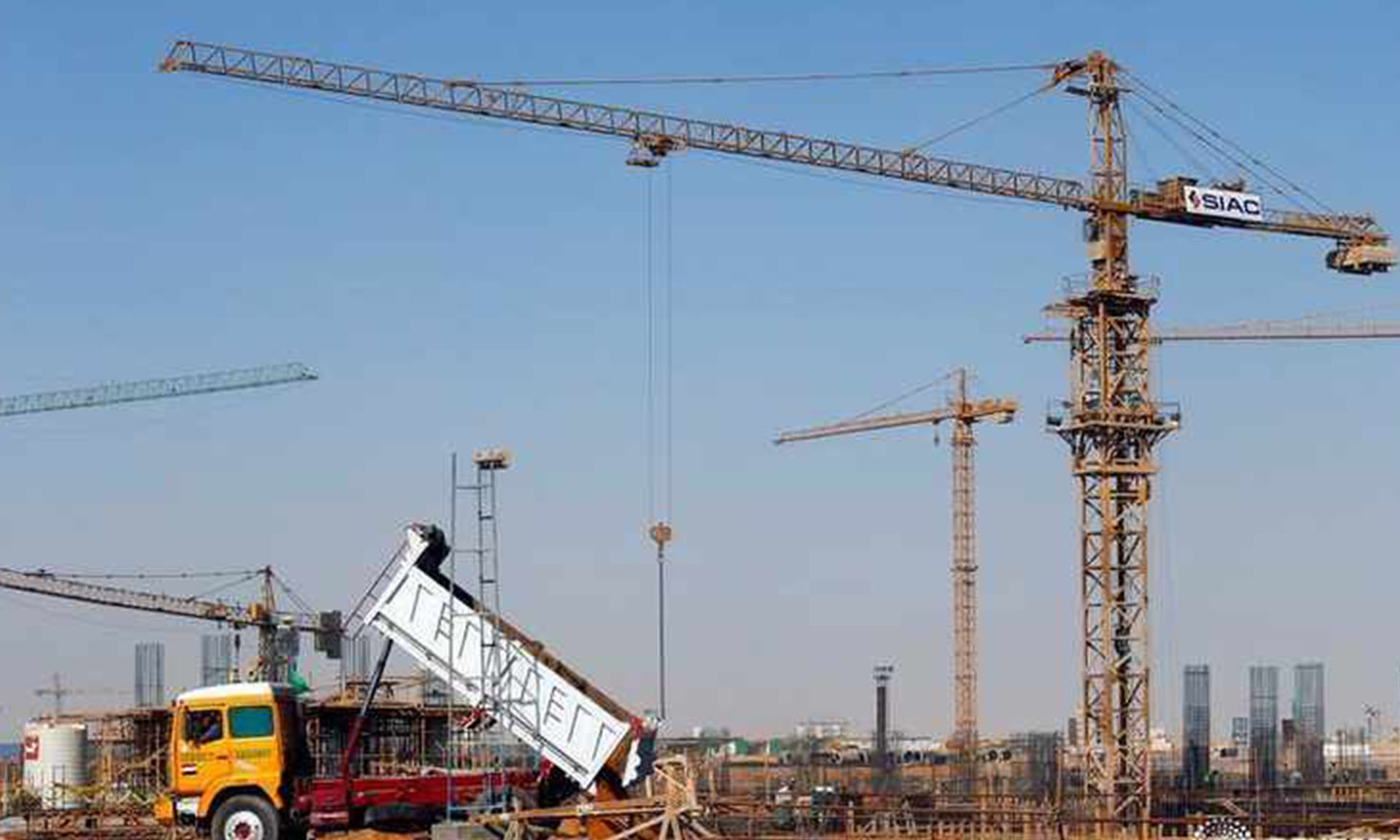 Egypt's Redcon Construction planning to float 15% of its shares – COO
Egypt's Redcon Construction planning to float 15% of its shares – COO
Redcon Construction Co. plans to float 15 percent of its shares on the Egyptian stock exchange in 2019 to raise capital and enter into new investments, a top official has said.
Hossam Nassar, Chief Operating Officer of Redcon Construction, said in an interview that the company plans to increase investments by setting up new ventures in information technology, electromechanical contracting, and in building materials. It also plans new investments in other African and Arab markets, Nassar added.
"Redcon has contracts worth about 22 billion pounds ($1.23 billion) for projects to be implemented within three years and aims to add new contracts worth more than 9 billion pounds during the year 2019," he said.
He added that the company's income in 2018 amounted to about 3.2 billion pounds in 2018, and that it aims to achieve income of about 5 billion pounds in the current year, 2019. He also said preparations for the IPO were already underway, and that he expected the company's share capital to increase by around 200 million pounds following the listing.
Founded in 1993, Redcon Construction has been able to execute several major projects in Egypt and is one of the Egypt's biggest contracting companies. Nassar said that Redcon aims to rank among the top 500 biggest construction companies in the world by 2023.
Redcon carries out construction projects for both public and private sector clients. It was recently awarded a contract worth 300 million pounds to build a new central cooling plant within Cairo's new administrative capital. The plant will take nine months to complete.
The central cooling plant project is capable of producing 50,000 tons of cooling and Nassar said it is one of the value-added projects that form part of the Ministry of Petroleum in Egypt's strategy to expand the use of natural gas.
Nassar added that Redcon is implementing an area of 91 acres of the Green River project in the new administrative capital, which involves developing central gardens, facilities and infrastructure. The Green River is a chain of gardens containing more than 1,000 acres or parkland stretching more than 10 kilometres long.
Nassar said that Redcon is also implementing new projects in New Al Alamein City, where it is carrying out the construction work on the 2 billion pounds Al-Alamain International University for Science and Technology. The university has nine faculties to accommodate 25,000 students.
It is also currently building the highest tower in El Alamain - a 45-floor commercial and residential tower project, which started on site last year. Also in the city, Nassar said that Redcon is implementing 100 buildings, on an area of 600,000 square meters, in the Latin Quarter. This project, which includes facilities and infrastructure work, began six months ago and is expected to take two years to complete. The company is also building a new entertainment complex in the city, which is set to be delivered in April.
Finally, Nassar said that Redcon is carrying out the construction of a 25-storey tower in the Maspero Triangle district in Cairo. The tower will have a built-up area of 2,500 square metres and contain apartments, offices and shops. Excavation work on the tower, which is expected to take two years to complete, has just begun.
Maspero Triangle is a 40-acre master planned district divided into tourism, cultural, hotel, recreational, commercial and residential areas. The residential district will be built on an area of 6.4 acres.