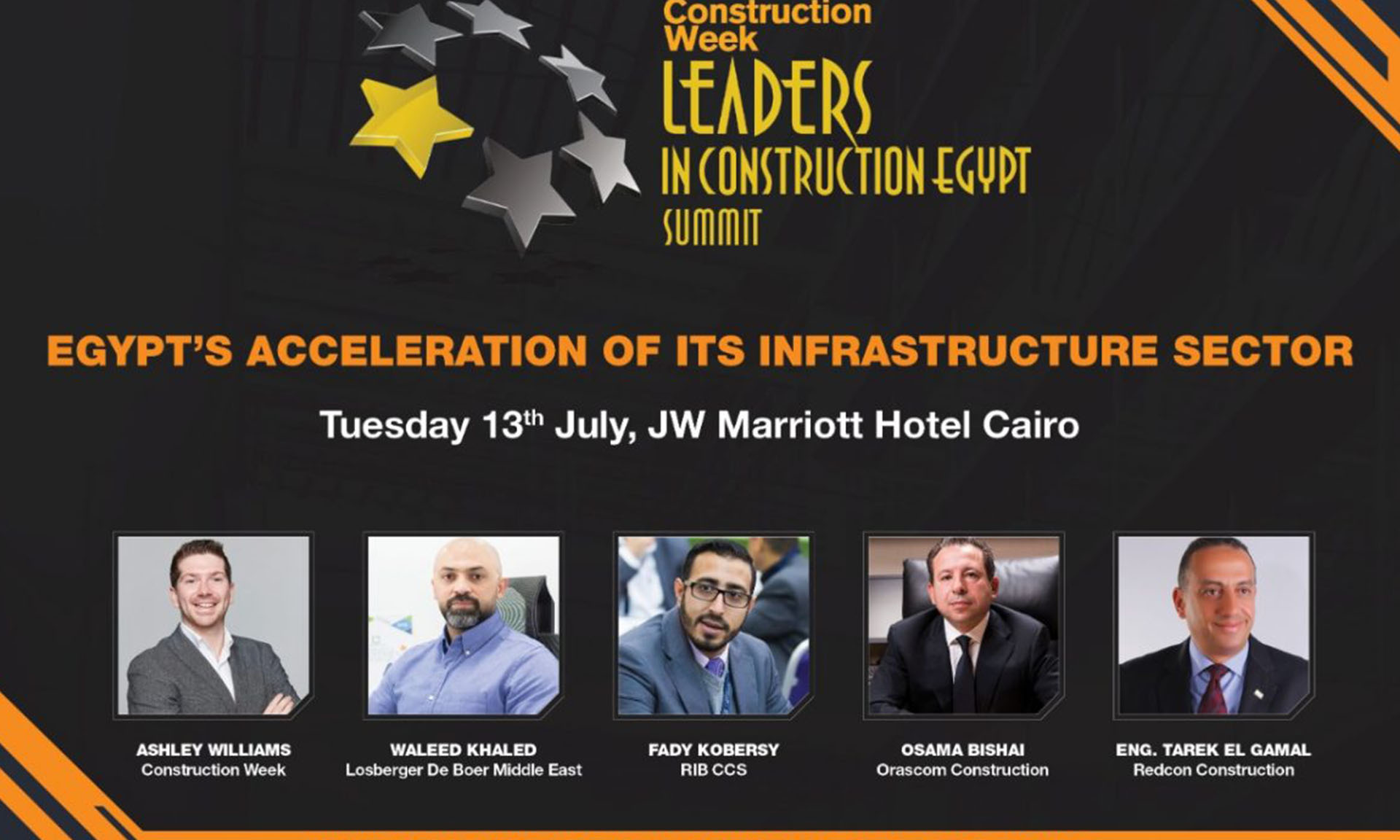 Construction Week final Leaders Egypt panel to focus on infrastructure
Construction Week final Leaders Egypt panel to focus on infrastructure
From the development of Cairo's metro line to the New Administrative Capital Airport, Egypt is experiencing an overhaul of construction across its transport sector to promote tourism and build its economy, while also exploring how modular construction methods are changing the dynamics for infrastructure development.
Construction Week has now unveiled its full line-up for the final panel discussion — Egypt's Acceleration of its Infrastructure Sector — for the Leaders in Construction Egypt Summit to be held at the JW Marriott Cairo on 13 July 2021.
Starting at 12:45pm, the panel will be moderated by Ashley Williams, Editor – Construction Week, and will host the likes of Waleed Khaled, Senior Director Losberger De Boer; Osama Bishai, CEO – Orascom Construction; Eng. Tarek Al Gamal, Chairman – Redcon Construction; and Fady Kobersy, Head of Sales and Customer Success – Construction Computer Software (CCC).
The Leaders in Construction Egypt conference will be a half-day event comprising a keynote speech and four panel discussions on topics, such as, The Evolution of New Cities in Egypt; The Opportunities for Water Projects; Are PPPs the answer to Egypt's funding issues?; and Egypt's acceleration of its infrastructure sector.